Ground View Metal Detector Sales & Rental
We are your local multi line metal detector dealer. I host a metal detector training day every year at our shop for those people who are getting into this great hobby I have been detecting for 53 years. We sell metal detectors to meet your personal needs in this hobby. I'm also an author of the Treasure Hunting Book called, Treasure Hunting Street & Sidewalk Tear Outs. Feel free to reach out to me with your questions you may have. I will fit the right detector to you. I believe in selling you the right detector for the price you can afford, not the most expensive one. We also sell detecting accessories at our store. I explain every piece of equipment and what it is used for. On our training day, we go through a lot of information and two stations that you get checked off of, Proper Digging Techniques and retrieval of a coin with a coin probe.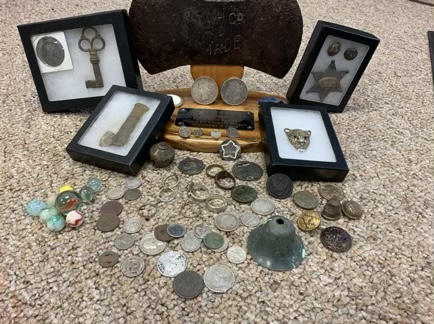 Please Enjoy Your Stay.